Where is my parcel?
 Simply enter your tracking code here to trace your package.
Where is Reyna Rose located?
Our headquarter is in San Francisco, California, US, our customer service center is in Hongkong.
Our Warehouse is in China, United States, Germany, French, United Kingdom, Netherland, Australia and Mexico.
You can check this map to see our warehouses.

What countries can we deliver to?
We can ship to most countries in the world.
Please check the following shipping time form and see if your country is included in the list.  

What are the estimated shipping times?
We offer express shipping to most of countries. We will ship from the closest warehouse near you by default, Below are the estimated shipping times in different countries.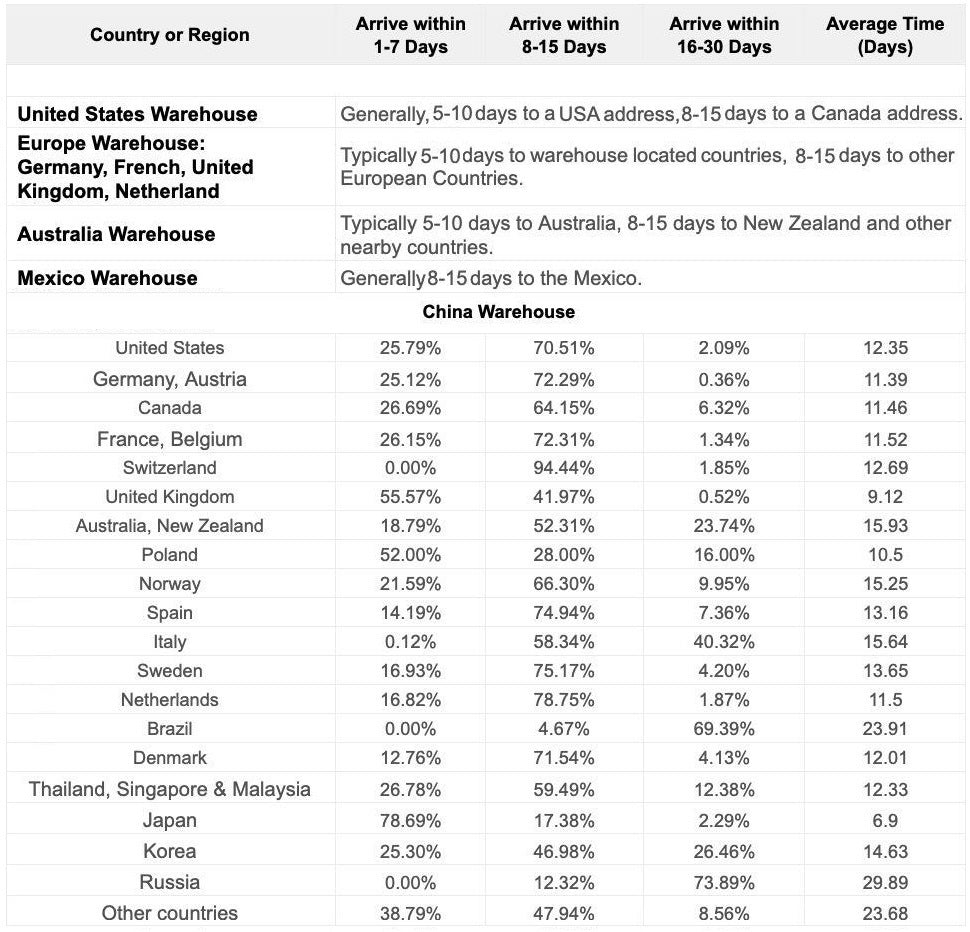 What is the shipping cost?
The price depends on the weight of product, the origin, the destination, the shipping method and warehouses, and other considerations. Detailed pricing information is visible when placing an order.
Choose the correct destination and warehouse, then select the shipping method, to obtain an accurate shipping cost.
Taxes may apply for imported goods/services and is regulated by the country law. ReynaRose is not responsible for any tax invoice charged on its products. Shipping rates are estimates and may depend on different policies and tax rates applied per country. Please contact local customs for clarity and information.
*Note to all customers regarding COVID-19
In light of the current global situation, our first priority as a company is to keep our employees, clients, and communities safe. As a result, our distribution centers are currently operating with reduced staff, strict hygiene protocols and exhaustive ongoing sanitation. The same protocols are currently being observed by many local shipping carriers around the globe, resulting in potential processing and shipment delays of up to 25 business days.
We continue to prioritize the safety of both our customers and colleagues, and thank you for your continued patience during these unprecedented times.